The right paving can add value and appeal to your home, so it's important to choose carefully before you have it installed. Choosing the right colours, materials, textures, patterns and style of paving needs a lot of consideration to ensure you're happy with your decisions in the coming years.
With that in mind, here's a guide to choosing pavers in colours that will enhance your home and your lifestyle.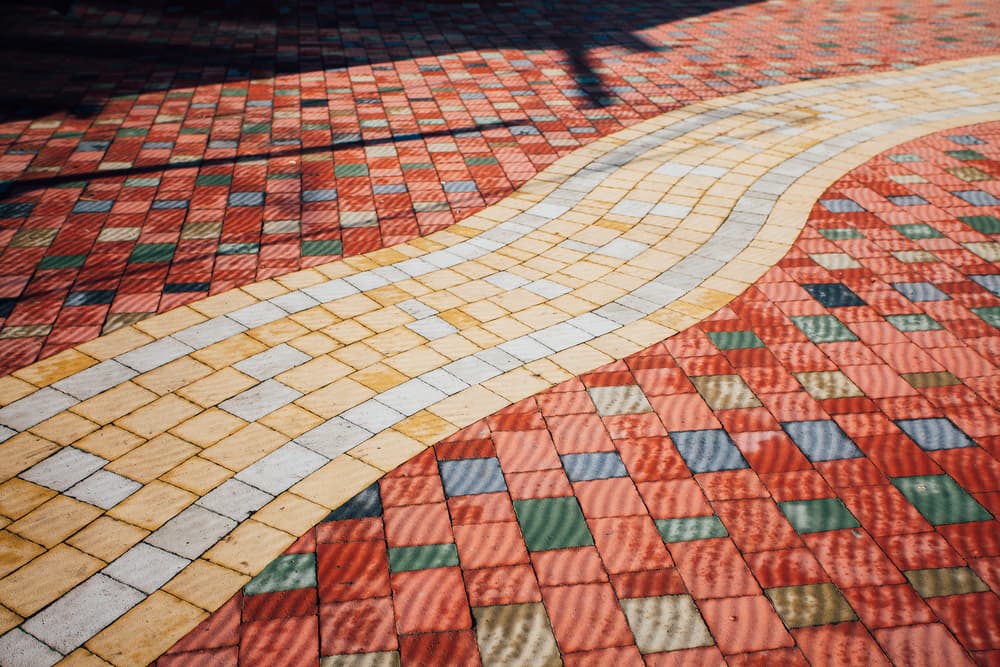 Choose the Area to be Paved
Pavers are so versatile and come in such a diverse range of colours and materials that it can be hard to make a decision about what's best for your needs.
You can make it easier by narrowing down the best pavers for the area you wish to pave. For example, driveways and heavy traffic areas need strong, durable pavers that can withstand heavy weight, while outdoor entertaining and pool areas require non-slip pavers that can handle chlorinated or salt water.
Choose Your Style
Now that you have a clear idea on how and where your pavers will be used, it's much easier to choose the type, size, texture and pattern you want. Your choices will include bluestone, granite, travertine and concrete pavers. Many can be used for the same purpose, so you can start to narrow down your choices even more by making your selection.
How to Choose Paver Colours
Many people choose colours and hues that complement the exterior walls of their home and blend nicely with other outdoor features such as pergolas, water features and outdoor furniture. You could also match or contrast your pavers with the colour of your roof and trim.
The style of your home is also something to consider since older, traditional homes look much better with monotone pavers, while more modern homes might benefit from multi-coloured pattern. The choice, however, is entirely up to you, but bear in mind lighter, monotone pavers will more readily show stains and imperfections.
Natural stone pavers come in a range of colours and properties and are an ideal choice for monotone paved areas.
Travertine offers the benefit of natural colour variations that are different in every paver, and they're available in gold, tan, grey and ivory tones.
Bluestone and granite are popular multi-purpose choices and come in a range of shades, while concrete pavers are hand-made in any colour you want.
Double Check Before You Buy
Once you've chosen the style, colour and texture of your pavers, take one home to make sure you've made the right decision.
We'll let you borrow a full-sized paver to take home and double check that the colour and size are what you really want and to see how it looks in different light.
Experience the Premier Difference
Premier Pavers offers a large selection of pavers for a variety of uses in your outdoor areas. For friendly, professional advice about our colour range and how to choose paver colours for your home, contact us online or call us on (03) 9248 2400 and experience the Premier difference.