Investing in a pool extends your outdoor living area and provides many more options for entertaining family and friends. It also offers the opportunity to get creative with pool landscaping that's both functional and stunning and increases the value of your home.
There are limitless ways to add useful and decorative features such as non-slip paving, shade plants and shelter, and beautiful lighting for a night time wonderland.
Keep in mind your pool will need to have a fence that complies with Australian standards for height requirements and self-closing and self-locking gates, but it's easy to work that into your pool landscaping.
When you're designing your pool landscaping, it's important to keep the pool fence clear of anything children could climb up or stand on to get into the pool area.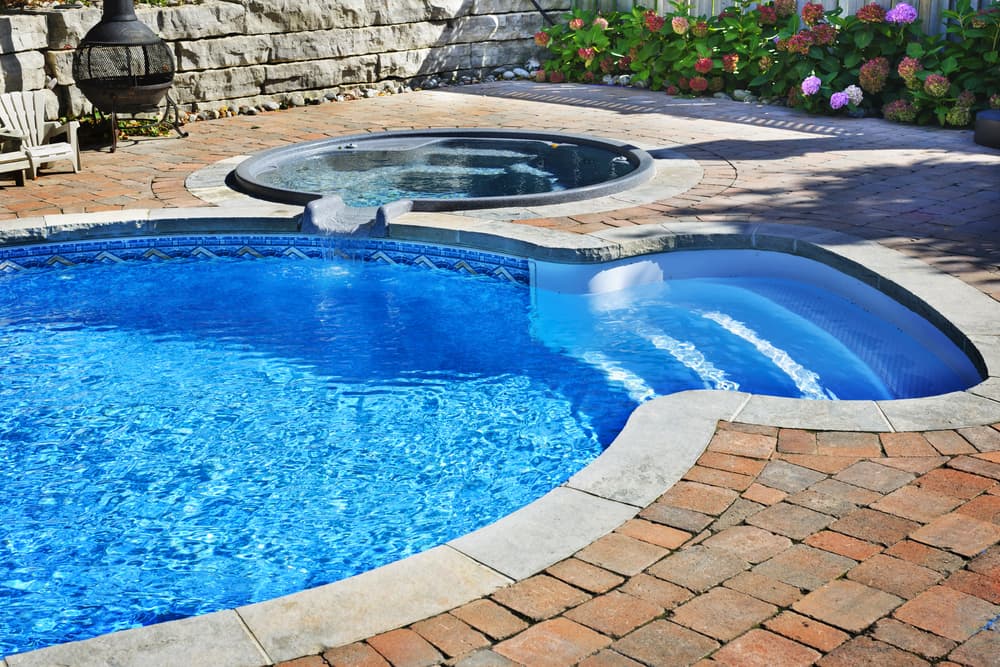 Natural Stone Pavers
Pavers around pool areas must be non-slip when wet or dry to prevent accidents. Natural stone pavers are the ideal choice for laying around the pool because they're durable and hard-wearing, low maintenance, and come in a variety of colours and textures to match or contrast your chosen décor.
Shade Plants and Greenery
Planting shade trees around the pool provides protection from the sun, but don't choose trees that are likely to drop leaves and branches into the pool, and don't plant them too close.
A collection of large, potted plants offers a versatile and portable array of colour and greenery that can be moved to suit your needs. Many pool owners install a shade sail over the pool to give much needed relief from the afternoon sun, and you can choose from a wide range of decorator colours. Remember that light-coloured shade sails will add a sense of space and lightness, while darker cloths will provide deeper shade.
For something unique, why not grow a vertical wall of plants to add texture and colour, and cut glare and heat? You can buy kits or design and plant your own.
Night Swimming
Turn your pool and outdoor area into a night time fairyland with pool lights in any colour combination you want. Your entertaining area will take on a completely different look with in-pool lights, floating lights and solar or hardwired lighting for safety and good looks. Add comfortable seating, convenient tables, and perhaps a large ice bin to keep drinks cold, and you have all the makings for the perfect pool party.
Laying Pavers Around Pool Areas
DIYers can lay their own pavers around pool areas as well as choose the right plants and protection from the sun while swimming. Others might want to consider getting help from a professional landscaper who can also offer ideas for creating the perfect pool area enhance your outdoor living.
Pool Pavers Melbourne
Premier Pavers offers a large selection of pavers to suit your needs and preferences when you want to landscape your pool area. For friendly, professional advice about our range of outdoor pavers, contact us online or call us on (03) 9248 2400 and experience the Premier difference.