Dependable Natural Building Materials
Natural building materials are strong. Given the length of time it takes for Mother Nature to form these materials, durability and dependability are synonymous with them. Granite is a building material which takes years to form. Granite in Melbourne, Sydney and other cities worldwide is a popular choice for pavers. Read on to find out if granite is the best paver for you.
Granite's paving quality
Granite is hard, which makes it more durable than many other stones. It can resist the long-term effects of weathering, and also has the ability to cope with cold environments. Due to these exceptional qualities, granite pavers offer a number of benefits. Have a look at some of the wonderful features of granite :
Beauty: Granite is an extremely beautiful stone. Using granite pavers gives an attractive look to otherwise plain driveways or patios. Granite's natural beauty blends in with the surroundings and enhances the entire look of the property where it is installed.
Endurance: There can absolutely be no question over the durability of granite. It is a very hard surface which resists scratches, dents, and is perfect for high-traffic areas.
Easy maintenance: Maintaining granite is simple, easy and convenient. To keep its beauty intact, you just need to clean and re-seal regularly.
Resistance to heat: There is no harm in installing the granite pavers around furnaces or barbecues as the stone is heat-resistant.
If you are looking for pavers, add to the beauty of your home with granite!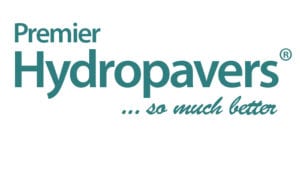 Experience the Premier Difference
Stocks available to pick up at our showroom
Life-time guarantee
Advises from experienced team members
landscapers are available if required
Discount offered for bulk buying
Send a message for no obligation quote or call us today.