Bluestone pavers are a fantastic addition to any home. Bluestone is a beautiful material to work with. It offers natural variation, subtle elegance and is incredibly versatile.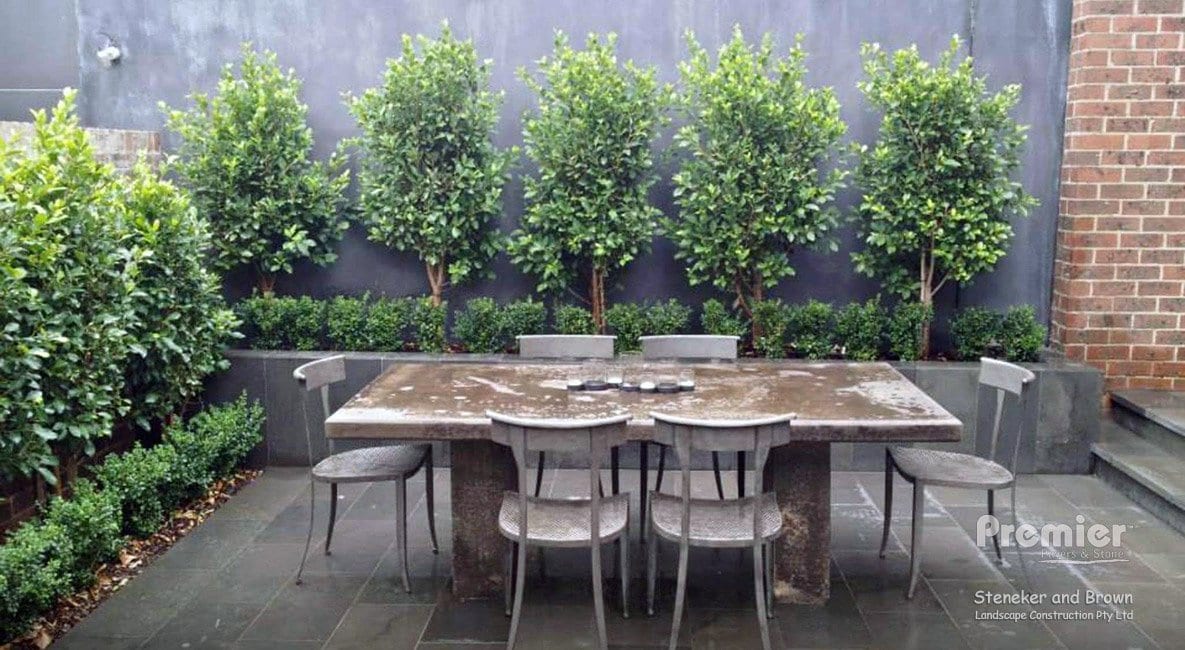 Some of Melbourne's most iconic buildings and landmarks, including the Old Melbourne Gaol and Princes Bridge have been constructed out of bluestone and that's because it offers so much on both a functional and aesthetic level.
For the most part, using a broom or blower to remove any dirt, debris, or grime from your bluestone pavers will be all that is required to keep them looking good as new.
However, if you have had your bluestone for a long period of time, some extra cleaning may be required. So, here a few pointers on keeping your bluestone pavers in tip-top shape.
The Basics On Cleaning Bluestone Pavers
To give your pavers a once over, all you need is water and a high-pressure water cleaner. There's no need to lug around heavy buckets of water, or crawl around on your hands and knees scrubbing away at your paving—let your high-pressure cleaner to do all the work for you!
Step It Up A Notch
If your bluestone pavers are looking a little tired you may want to consider giving them a more intensive clean. This may involve a little bit more elbow grease, but the results are incredible, especially if you have had your bluestone pavers for a while.
For more intensive cleaning, we recommend products that are designed both for the particular stain that you're trying to eradicate, and for bluestone itself. So, your best bet is to call our showroom so that we can recommend a cleaning product that is safe for natural stone, and tailored specific to your need, whether this be grout marks, timber stains, rust stains, or tyre stains.
Regardless of which cleaning product we recommend for your needs, always ensure that you use it according to the manufacturers instructions—dilute the cleaning product exactly as the instructions state, apply it using the recommended method, and never leave it on your pavers longer than necessary. In addition, it's usually not a good idea to carry out this type of cleaning on a hot day – if the cleaning solution dries into the bluestone, your pavers could be left with strange marks and discoloration.
If you follow all this advice, the top layer of grime, dirt and debris should come away very easily. All you'll need to do is give your pavers a quick hose down, and your patio will be looking as good as new.
HOT TIP: Never clean bluestone with HCl (Hydrochloric acid). HCI can cause the iron and ferrous minerals that are naturally found in bluestone to react and rust.
Prevention is Better Than Cure
Like so many things in life, prevention is often better than the cure. So, keep your bluestone looking its best, we recommend that you have it sealed. Sealing your pavers makes cleaning easier. You can either purchase sealer from us and apply it yourself, according to the manufacturer's instructions, or contract a professional to do the sealing for you.
So, there you go, that's all the information you need to keep your bluestone pavers in perfect condition for as long as you need them. Of course, if you get the pavers from the professionals at Premier Paver's we'll make sure you receive all the advice and after-sales care information that you'll need to keep your bluestone at its best.
Experience the Premier Difference
Stocks available to pick up at our showroom
Life-time guarantee
Advises from experienced team members
landscapers are available if required
Discount offered for bulk buying
Send a message no obligation quote or call us today.