Hire Landscaper
Are you looking for a landscaper? How about someone who can build your new pool? It may surprise you to learn that we can help you find qualified and expert professional to landscape your garden and/or build your new pool.
Premier Pavers and Stone is committed to helping residents from Richmond to the Mornington Peninsula complete their projects on time and under budget. Our team includes not only experienced and certified stone paver manufacturers and factory showroom staff, but a host of qualified installers, landscapers and pool builders as well. With our help, we can make your outdoor area truly stunning.
Accredited Stone Paving Experts
Recently, we have introduced our 'Accredited Installer' scheme. We have been building a team of skilled installers whom we can call upon to assist you with your project. Each installer has been thoroughly assessed to ensure that the quality of their workmanship is high and meets your personal standards.
When you purchase your handcrafted concrete pavers or natural stone products from us, let us know if you require professional assistance with the installation. We can recommend one of our accredited installers, who will provide you with a free quote and an onsite consultation.
Caring for Customers 6 Days a Week
Premier Pavers and Stone is always looking for new ways to be of service to our customer base. We are open Monday through Friday from 8 am to 5 pm, and on Saturdays from 10 am to 3 pm. This way, you can visit our showroom, place an order and pick up your new pavers at a time that is most convenient for you.
When you visit our factory showroom and browse our product ranges, we offer the following benefits to everyone:
Free cups of coffee
Monthly specials
Volume and bulk order discounts
And so much more
Are you a homeowner looking for a landscaper to come and give you a free quote?
We are happy to recommend our accredited landscapers to you!
Come into our showroom, choose your pavers, and we will recommend an independent qualified landscaper who can quote you for the installation of your new pavers.
It is always best to come in and talk with us at the earliest possible stage of your design planning, as good landscapers are often booked up months in advance.
Remember, the quality of the installation is as important as the quality of the pavers you buy.
If you would like more information about our services, or if you are an independent landscaper or pool builder looking to expand your business, please contact us directly.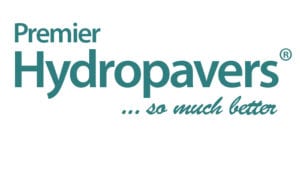 Experience the Premier Difference
Stocks available to pick up at our showroom
Life-time guarantee
Advises from experienced team members
landscapers are available if required
Discount offered for bulk buying
Send a message for no obligation quote or call us today.