Bluestone Pavers For Sale in Melbourne
As an homeowner or office designer, you may be looking for a consistent style in your indoor and outdoor environments, from feature bluestone walls to bluestone pool coping and stair treads. We're pleased to offer high-quality Bluestone for your consideration. Also known as basalt, Bluestone is one of the oldest and most abundant minerals in the earth's crust. Born from volcanic rock, Bluestone has naturally occurring black and grey fine grains that embellish the material's uniform colours and shades. Bluestone prices start from an economical $54 per m2, and we have specials on bluestone frequently. We also offer trade and volume discounts. Call us on 9248 2400 to find out our best price for you today!
Why Choose Bluestone Paving?
As a paving material, Bluestone is extremely durable, environmentally friendly and visually appealing. Its low level of radioactivity makes it ideal for residential and commercial properties. In addition, our Bluestone has a special texture that is known as #400 grit. This means the stone is sandpapered twice with a #200 grit sandpaper, creating a smooth surface that is anti-slip. Finally, Bluestone is designed to be safe and attractive for people of all ages, with natural anti-slip properties and high curbside appeal for any real estate market.
Sizes and Styles
As stone paving experts in Melbourne, Premier Pavers and Stone is proud to offer a range of Bluestone pavers in different sizes, including:
400x400x20mm
500x500x20mm
600x600x20mm
1000x1000x20mm
600x300x10mm
600x300x20mm
600x300x30mm
800x400x20mm
1000x300x20mm
1000x500x20mm
1000x500x30mm
1200x600x20mm
1200x600x30mm
In addition to pavers, our Bluestone is also available in bullnose and dropface copers.Bluestone bullnose tiles are 30 mm thick and rounded on one edge, guaranteeing that you'll have a safe and attractive surface to walk across. Bluestone dropfaces are made from a 50mm thick piece of stone. The underneath area of the stone is ground away, leaving a seamless dropface edge that suits any contemporary architecture or interior design scheme—an ideal fit for any Cheltenham or Bayside area homeowner. Bluestone bullnose copers are available in the following sizes:
500x350x30mm
600x300x30mm
600x350x30mm
800x400x30mm
1000x300x30mm
Bluestone dropface copers are available in the following sizes:
500x500x20/50mm
600x300x20/50mm
600x300x20/70mm
800x400x20/50mm
1000x250x20/70mm
1000x350x20/70mm
1000x500x20/50mm
1000x500x20/70mm
Contact: Premier Pavers and Stone today for more details. You can also visit our factory showroom on Bay Road, just west of the Nepean Highway.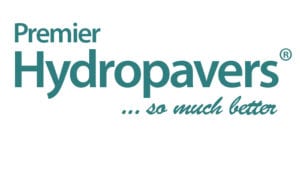 Experience the Premier Difference
Stocks available to pick up at our showroom
Life-time guarantee
Advises from experienced team members
landscapers are available if required
Discount offered for bulk buying
Send a message for no obligation quote or call us today.