Steps and Stair Treads
Our bullnose edge pavers are the perfect choice for all your steps and stair treads. Our pavers are finely crafted to create a fine bullnose edge that will give your steps and stair treads a beautiful, curved elegance as well as turning them into a smooth, comfortable place to sit. You can choose from travertine, granite, bluestone and concrete with the knowledge that all of our materials are hand picked and colour matched to ensure we have the best materials to work with and you have the best materials on hand to create the staircase you want.
The smooth edge of a bullnose paver makes steps and stair treads far easier to navigate and far more forgiving in the case of an accident. There's nothing worse than whacking your shin or stubbing your toe on the sharp-edge of a paver. The suface texture of the stone we select makes them anti-slip and the smooth edge means the little kids can crawl up and down the stairs without cutting themselves.
If you want stone steps and outdoor stair treads, then the intelligent option is bullnose pavers.
Applications for Steps and Stair Treads
Our finely crafted bullnose pavers can be used for any step or stair tread application. The range of colours we stock and sizes we offer means that we can create a fully customised paver option for any type of outdoor stairs. You could use our bullnose pavers for:
House entrances: If you've always dreamed of having a grand, stone staircase leading up to your home we can assist, at an affordable price. Create a Mediterranean palace with a travertine staircase, or a stately homestead with bluestone pavers—the options really are endless.
Garden features: Creating levels and layers is an important feature when it comes to turning your backyard into your own private garden oasis. Use our bullnose pavers to create steps leading up to a garden bed or water feature. Alternatively, create a raised decking and use our finely crafted pavers to create a picturesque pathway.
Swimming pools: Our bullnose pavers can give your pool the elegant surrounds and entry point that it deserves. Our pavers can even be used to create interesting features around your pool, including stepped high points that the kids will love jumping off.
Indoor staircases: Everyone has dreamed of having their front door open up to a grand, stone staircase. With Premier Paver's affordable prices and unbeatable quality steps and stair treads, this dream might be within reach.
Colours and Sizes
We can order in almost any material, colour or size you would like for your steps and stair tread. We currently stock:
Silver Travertine:
Classic Light Travertine:
Black Granite:

500mm x 350mm x 30mm
600mm x 300mm x 30mm
800mm x 400mm x 30mm

Mid Grey Granite:
Light Grey Granite:

500mm x 350mm x 30mm
600mm x 300mm x 30mm

Golden Peach Granite:

500mm x 350mm x 30mm
600mm x 300mm x 30mm

Aero Sawn Bluestone:

600mm x 300mm x 30mm
500mm x 350mm x 30mm
600mm x 350mm x 30mm
800mm x 400mm x 30mm
1000mm x 300mm x 30mm
So, if you're imagining a new entry to your home, trying to add a dramatic and stylish element to your yard, or want to create an eye-catching way to enter your pool that never sacrifices on style, Premier Pavers bullnose steps and stair treads are the perfect solution.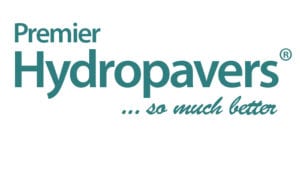 Experience the Premier Difference
Stocks available to pick up at our showroom
Life-time guarantee
Advises from experienced team members
landscapers are available if required
Discount offered for bulk buying
Send a message for no obligation quote or call us today.