Travertine Pavers in Melbourne
For anyone living in the south east suburbs of Melbourne, the style you choose for your home can say a lot about your taste, your income and your way of life. If you're looking to make a good first impression on your guests, why not go with paving that brings an air of elegance to your indoor or outdoor entertainment area?
Travertine pavers are an ideal fit for any feature wall or floor space, as well as a fine match to any outdoor garden or patio area. Premier Pavers and Stone stands by its line of travertine pavers. No two pieces of this stone are exactly identical, making them stand out in any home design, from rustic to contemporary.
Our travertine pavers are imported from the finest travertine quarries in Turkey.
View and download our Travertine Brochure:
(If you are unable to access both pages of the brochure from the above image link, please click here instead)
Complimentary to Indoor and Outdoor Designs
Like the rest of our product range, Premier Pavers and Stone offers a variety of styles in our travertine pavers to suit every homeowner's desire.
If you have an older or more traditional-style residence, we suggest our tumbled travertine's textured finish, complete with holes and chipped edges for that authentic aged look.
Conversely, filled and straight edge travertine pavers are an excellent match to a more contemporary home interior or exterior. Their honed lines and smooth surface will blend in naturally with your modern design.
Travertine Paving Sizes, Colours and Finishes
Travertine Pavers

406x406x20
610x406x30
610x610x20
610x610x30

Outdoor Travertine Tile

610x305x12
610x406x12
610x406x15
610x610x15

Sizes that are not currently in stock may be ordered in.
The lead time on special orders is approximately 3 months.
Travertine Colours
To add some colour to your home, our travertine pavers come in a variety of rich and warm tones, including:
Classic Light Travertine – featuring creams and beiges

Silver Travertine – featuring silvers and greys

Noce Travertine – featuring browns and fawns
Travertine Design and Laying Pattern
Match the finish of your new travertine paving with the décor of your home. We offer:
Tumbled Travertine & Unfilled Travertine (available in 15 to 30 mm thickness)

Filled Travertine or Honed Travertine (available in 12 to 20 mm thickness)

French Pattern Travertine (available in 12 mm thickness)

Tumbled and
Unfilled Travertine

Tumbled with Straight
Edge Travertine

Filled and
Honed Travertine

Brushed and
Chiselled Travertine
In addition, we have bullnose and drop face coping for our travertine pavers, which are an excellent option for pedestrian areas and poolside décor—both available at competitive prices.
Vein Cut Travertine
Vein Cut Classic Light Travertine is a designer's dream! These pavers have been cut through the grain, which creates a lineal pattern. It is a stunning stone with strikingly rich tones. Each piece is unique, featuring the vein cut signature stripes. The stone is filled and honed and it can be used as a flooring indoors in kitchens, bathrooms, living areas, dining areas, and hallways, or as a wall cladding. It is perfect for modern or classic designs.
Vein Cut Travertine is available in Classic Light or Silver.
Classic Light Vein Cut Travertine
The Classic Light Travertine colour palette is a swirl of creams and caramels with hints of beige, ivory and honey.
Silver Vein Cut Travertine
Silver Travertine colour palette is a swirl of greys, silver, fawn and white.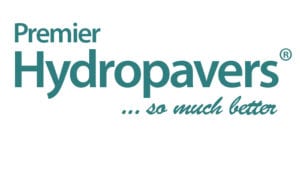 Experience the Premier Difference
Stocks available to pick up at our showroom
Life-time guarantee
Advises from experienced team members
landscapers are available if required
Discount offered for bulk buying
Send a message for no obligation quote or call us today.
What Our Customers Say
"Superb pavers and customer service." Lidia T, Inverloch
"Fantastic results" Rachel, Beaumaris
"Excellent quality" P.V, Cheltenham
"Highly Recommend Products & Service!" Caz & Jo, Beaumaris
Years of experience and expertise
Wide range of superior pavers
High quality customer service
Knowledgable and skilled staff
Members of Landscaping Victoria
Associate Members of Swimming Pools and Spas Association of Victoria