Travertine pavers are a fantastic choice for anyone looking to add a special element to their outdoor area. Travertine carries a natural warmth and vibrancy whilst giving your outdoor area all the individuality that rusticity brings. The beauty of travertine is in its imperfections, the pits and holes that have been created by water vapour seeping out of hot springs.
Travertine is an incredibly versatile material, owing to the variety in thicknesses that are available. As a result travertine can be used for anything from an attractive covering to a sturdy paver for a driveway.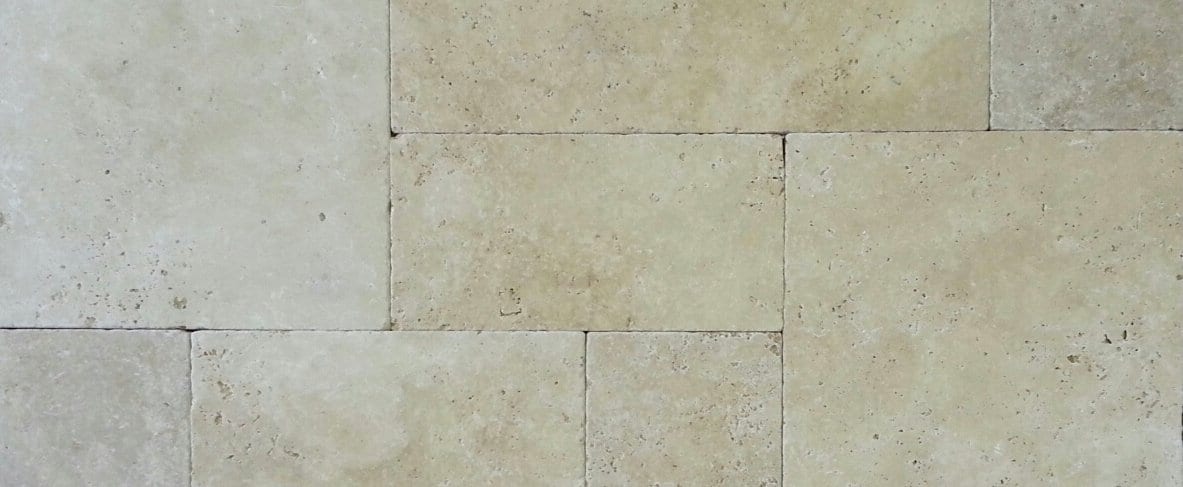 Travertine is made naturally so it is a far more environmentally conscious choice than man-made alternatives. Travertine also gives you the ability to easily replace and update your look. If a paver cracks or breaks it is very easy to find a tile that will match your existing look, meaning you don't have to go through the expense of replacing your entire set of pavers.
The top six uses of travertine pavers are:
Give Your Retaining Wall a Facelift
If you have a brick or stone retaining wall that is looking a little tired or dull, why not give it a whole new look by refacing it with some travertine tiles. A travertine paver retaining wall will give you natural variation whilst retaining a consistency in colour and warmth. You can even create a variety of looks, from sleek to rustic, by selecting either heavily pitted or relatively smooth travertine pavers.
Stay Cool Around the Pool
There's nothing better than sliding into the pool on a hot day, but there's nothing worse than burning your feet on hot tiles when you get out. Travertine naturally reflects heat, meaning it will stay cool and be the perfect sunbaking bed on the hottest of days. The natural texture also means that the travertine pavers are non-slip.
Make Your Stairs More Than Just Steps
For a truly remarkable outdoor area, every element has to contribute to the final aesthetic. Stairs and steps within your garden need to be about more than creating a path between separate levels. You can add stained and decorative travertine to your treads while the texturing will make the stairs far easier to navigate after a bout of rain.
Give Your Home a Grand Entrance
Travertine pavers are perfect for creating a beautiful pathway to your home. A pathway to your front door makes your entry far more homely, as each step down your travertine path takes you closer to all the comforts of your sanctuary. You can continue the theme by creating a front patio that frames your front door.
Turn Your Backyard Into A Living Space
An alfresco area, a gazebo or a patio are all perfect ways to increase your living space. Travertine pavers will allow you to create a strong visual point to organise your backyard around as well as giving you an attractive, durable, non-slip surface to drink, barbecue, relax and socialise on.
Create an Outdoor Kitchen
A barbecue is an essential part of an Aussie backyard, but why not take things one step further and give yourself an outdoor kitchen. Travertine tiles and pavers are the perfect way to create a sink, fridge and BBQ unit that will allow you to cook outside in style and add some value to your home.
Travertine is undeniably a beautiful look. It has the ability to convey warmth, elegance and rusticity all at the same time. While travertine can be a more expensive option than concrete and other alternatives, it is sure to give you years of enjoyment.
So, if you're thinking about an outdoor makeover or are in the process of building a new home make sure you devote some time to travertine. It's the perfect way to adorn your home with the beautiful variations that only nature can produce.
Enquire Today
Phone: 03 9248 2400
Visit: 287 Bay Road, Cheltenham, VIC 3192