Buy Garden Pebbles
Pebbles are a fantastic addition to your garden. Our river pebbles are crafted by Mother Nature and then hand-sorted under the watchful eye of our experts. We ensure there's a mixture of all sorts of shapes – squares, circles, rectangles and all the other decorative shapes that Mother Nature can come up with – sizes, and colours.
We source our stones from a variety of sources; from the beach, to raging river rapids and softy flowing streams. You'll be amazed at the difference our decorative pebbles can make to your backyard, garden or indoor sanctuary.
Landscaping Pebbles
Scatter around paver stepping-stones: Scattering our garden pebbles around paving stones will give you something smooth and natural to compliment your pavers. Use a similar colour to blend the river pebbles and the pavers, or make the pavers really pop by choosing a contrasting colour.
Create a dry riverbed: Dry riverbeds are a fantastic way to use the dead space that runs along the side of your house. Because our landscaping pebbles have been smoothed out by nature, they're also far more comfortable to walk on than crushed up quarry rocks.
Backyard pond: Our decorative pebbles make for the perfect base and surrounding for a backyard pond. There's nothing quite as soothing as a little pond with a trickle of water—our beautiful stones will only add to that tranquillity.
Pebble garden: Match some Yuccas, succulents or other dry-bed varieties with our beautiful pebbles for a garden bed that resembles nature itself. No need to mulch and you don't need much water to create a beautiful backyard garden.
Japanese garden: Pebbles are used extensively in Zen gardening because they aren't disturbed by rain and wind. Not only do Japanese gardens look incredible, the act of raking your garden can be therapeutic and provide a moment of contemplation or meditation. Plant some beautiful vegetation in amongst the rocks and you have a centrepiece in your backyard that will take you away to another place.
Plant pots: Whether they're indoor or outdoor, pebbles make a fantastic addition to your pots. They look so much better than plain dirt and so much more natural than bark. They can also help to lock moisture in the soil and they stop inquisitive pets from scratching out all the goodness.
Mosaic: For the creative types, our river pebbles are perfect for creating a mosaic. You can create any design you like by creating lines and swirls out of similar coloured and shaped pebbles, or just create a beautiful mish-mash.
Terrariums: Terrariums are becoming a feature in every house and there's no better addition to your terrarium than our pebbles. They look completely natural and will add a visual interest to your window into the plant world.
Indoor decorations: Put decorative pebbles in a glass with a flower and you have the fantastic bedside table companion. Put some blue tack on a pebble and attach a candle and you have an unexpected candlestick holder. Or engrave someone specials name into a pebble and you have the perfect gift or paper holder.
Pebbles for sale
Our current range of pebbles is available in 10kg or 20 kg bags. We have no set limits when it comes to purchasing. Whether you need to buy a bagful, or a truck full, we can source whatever you need at a reasonable price.
Our river pebbles are so much more than a bunch of rocks. We have hand-selected them to ensure that they are the best that Mother Nature can produce. With an almost endless amount of uses, Premier Pavers pebbles will be a welcome addition to your landscaping and home decorating efforts.
Pebble Sizes
We have two sizes of pebbles in stock: small and large.
Our small pebbles are 10mm – 30mm in diameter.
Our large pebbles are 40mm – 60mm in diameter.
Pebble Colours
Pebbles come in a rainbow of colours! Currently in stock we have:
Black pebbles
White pebbles
Tan pebbles
Speckle pebbles
Lava Black pebbles
Bali Grey pebbles
Green pebbles
How many pebbles do I need?
To cover one square meter of space with one layer of pebbles, you need approximately 2-3 10kg bags of the small pebbles, or 3-4 10kg bags of the large pebbles.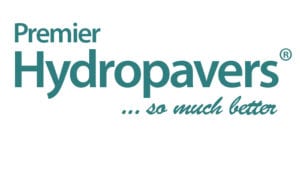 Experience the Premier Difference
Stocks available to pick up at our showroom
Life-time guarantee
Advises from experienced team members
landscapers are available if required
Discount offered for bulk buying
Send a message for no obligation quote or call us today.
// ]]>
What Our Customers Say
"Superb pavers and customer service." Lidia T, Inverloch
"Fantastic results" Rachel, Beaumaris
"Excellent quality" P.V, Cheltenham
"Highly Recommend Products & Service!" Caz & Jo, Beaumaris
Years of experience and expertise
Wide range of superior pavers
High quality customer service
Knowledgable and skilled staff
Members of Landscaping Victoria
Associate Members of Swimming Pools and Spas Association of Victoria