1. The Look-
First things first, do you like the pavers? Take home a sample to see how the paver's colour blends and/or contrasts with the design and colour of your house. If you don't love how it looks, return the sample and take home a different sample!
Natural stone pavers can vary in colour and pattern, even when hewn from the same quarry. This is due to the naturally occurring variances within the stone. This is part of the charm and appeal of these pavers. It adds interest and character to the landscape of your outdoor living space. If this is the look you are after, natural stone pavers may be perfect for you.
If you prefer a more homogenous look, you might like to select from our range of hand-crafted concrete pavers.
It is important to be certain of your selection, as once they are laid, removing and replacing pavers can be costly.
2. Wear and tear
This is very important. Concrete and/or natural stone pavers are a good choice as they can handle high foot traffic. However, some natural stones are more hard-wearing than others. Granite and bluestone are the most durable, whereas sandstone and travertine are softer stones. Even so, all natural stone can last a lifetime, provided you take care of it.
3. Comfort level
Your comfort is another key consideration that you should bear in mind when making a choice. On hot summer days, travertine, limestone, and marble are the coolest stones underfoot. However, if you are more concerned about glare, perhaps you should consider a darker stone like bluestone, or black granite.
4. Budget
You always want the best for your home, however, it is still important to keep within your budget.
Concrete is generally cheaper than natural stone. However, not always!
Natural stone varies considerably in price…for example, black granite is dearer than light grey granite. By changing the colour palette of your landscape design, you can still have the beauty of natural stone, at a more affordable price.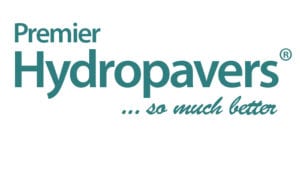 Experience the Premier Difference
Stocks available to pick up at our showroom
Life-time guarantee
Advises from experienced team members
landscapers are available if required
Discount offered for bulk buying
Send a message for no obligation quote or call us today.