Outdoor pavers can turn your garden and entertainment areas into beautiful, personalised spaces that you and your family will want to spend time in. Laying the pavers yourself is not as difficult or as costly as you might think.
Every DIY project benefits from good preparation, and laying pavers is no exception. Here's how to lay down your pavers on sand or dirt.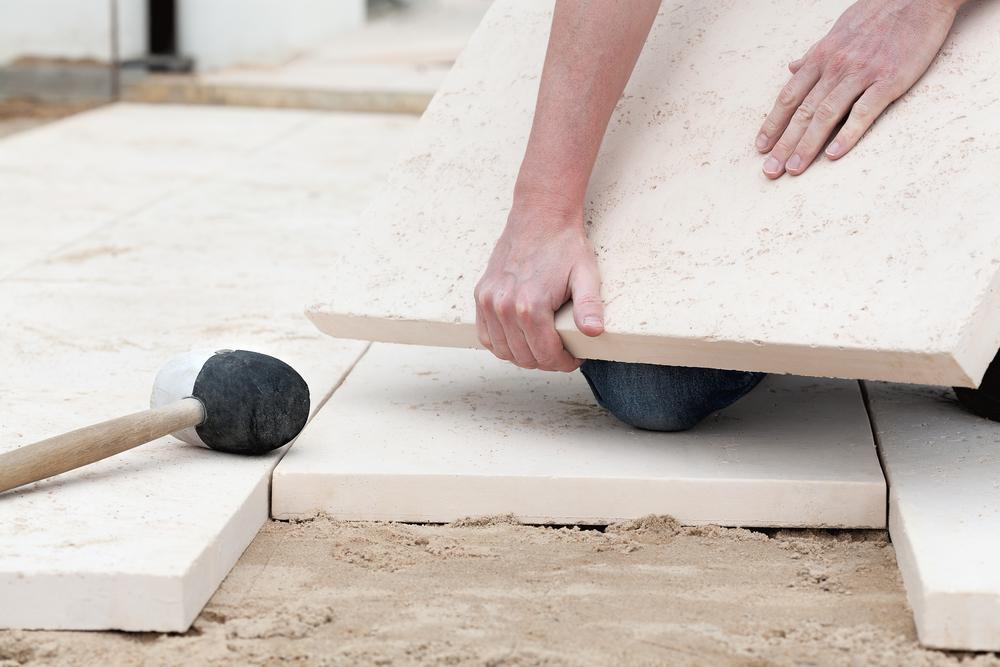 How to Lay Pavers on Dirt
It really depends on the type of soil in your area, but laying pavers on dirt is simple as long as you ensure they won't move or sink over time.
You should already have a detailed plan of the area you want to pave as well as the layout and design you want, so insert garden stakes around the border and tie string between them. Use a spade to remove the top layer of grass or other material within the staked area and use a hand or mechanical compactor to tamp down the soil and even it out.
If the soil is very dry, wet it down to make compacting easier and use a spirit level to ensure the area is flat and even. A layer of weed mat or landscaping fabric over the soil will keep weeds from growing between the pavers, and make the base more stable.
Laying the Pavers
Start laying your pavers from a straight edge and keep 2mm between each one for sand filling. Tap each paver lightly with a rubber mallet to position it properly. Once your pavers are all in place, go over the area with a plate compactor to make it even. You may have to go over the area several times, but it's important that your pavers are even and stable – so don't skimp on this step. Cover the metal plate of the compactor with something like rubber matting or carpet to cushion it and protect your pavers from damage.
How to Fill Sand Between Pavers
The best sand to use between pavers is crushed rock or coarse, washed river sand. Pour the sand over the paved area and sweep it into every space between the pavers. Take the time to do a thorough job for long-lasting results. Moisten the pavers and continue adding sand until all the spaces are filled, and then sweep off the excess.
Experience the Premier Difference
Premier Pavers offers a large selection of pavers to suit your needs and preferences. For friendly, professional advice about our range of outdoor pavers and the many creative ways to use them, contact us online or call us on (03) 9248 2400 and experience the Premier difference.