When you invest in an in-ground pool, you expect it to be functional, attractive and last a lifetime, so using quality materials really matters. Choosing the right pavers for different areas of your pool is an important decision because they need to withstand a variety of conditions and have the right properties for the job.
Pool coping pavers cap the edges of the concrete pool shell and create an opportunity to customise the look to blend or contrast with the rest of the area, as well as ensuring water drains away. The pool coping is the edge of the pool you hold onto when you're in there, so it needs to be strong and smooth, but also non-slip for safety.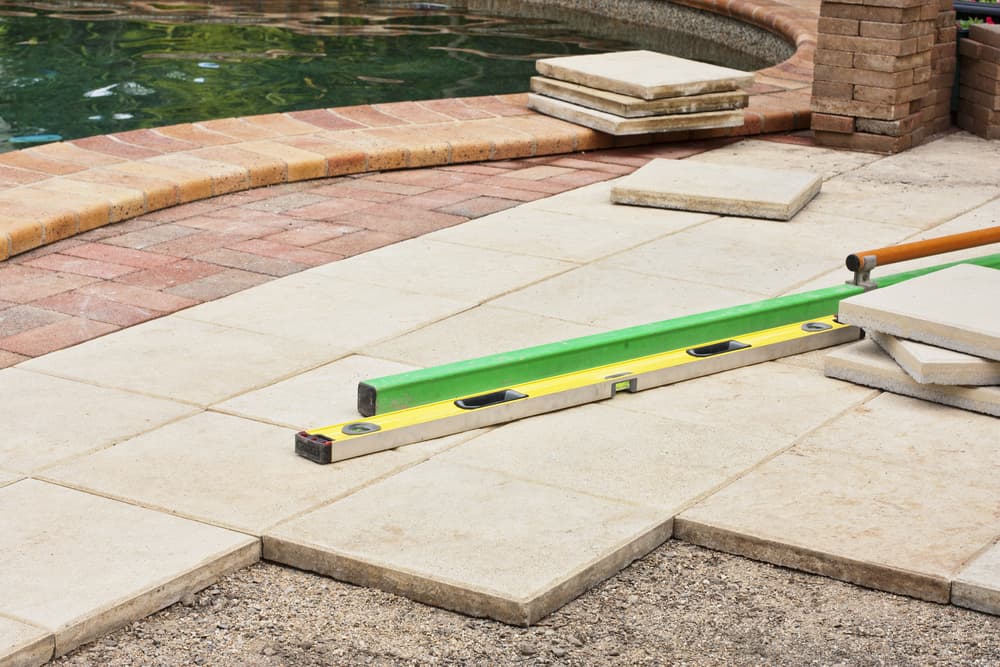 The Two Styles of Pool Coping Pavers
Natural stone or concrete pavers are non-slip, blend beautifully with the environment and can withstand the effects of chlorinated and salt water pools.
There are two types of pool coping pavers:
Bullnose – provides a classic rounded look and the smooth edges are comfortable for sitting on the side of the pool
Dropface – gives a more modern and elegant look with your choice of straight or rounded edges
Bluestone
Bluestone pavers around pool areas are a popular choice due to their natural non-slip properties and good looks. All-natural stone pool coping pavers need to be well-sealed and regularly maintained to keep them water-proof and stable.
Granite
Granite pavers are extremely hard and durable, and it's ideal for use around the pool with its non-slip and weather-resistant properties. Sealing granite pavers around pool areas ensure the natural stone stays looking beautiful.
Travertine
Stylish travertine pavers stay cooler than other stone pavers because of the lower levels in metals in the stone, making them a good choice for pool areas and pool coping pavers. Since no two travertine pavers are the same, you can create a unique and natural look that expresses your individual style.
Concrete
Concrete pavers offer a fantastic way to customise the look and feel of your pool coping with a large choice of colours and decorative finishes. Hand-crafted concrete pavers are beautiful, yet tough and easy to install by a handyperson or professional landscaper.
Limestone
Limestone pavers around pool edges are strong, durable and come in a range of colours to match or contrast with the rest of your pool area. Limestone needs to be well sealed and maintained to protect it from pool chemicals, but the attractive finish is well worth it.
Hire a Professional Landscaper
You can install your pool coping pavers yourself if you're a skilled and confident DIYer, but many people prefer to leave it to a professional landscaper to ensure the best results.
An expert can advise you on the best types of pavers to use, install and seal them properly for maximum efficiency, and provide information on how to maintain them yourself.
Pool Coping Pavers
Premier Pavers offers a selection of pool coping pavers in bullnose or dropface styles to suit your pool. For friendly, professional advice about our range of outdoor pavers with a lifetime guarantee, contact us online or call us on (03) 9248 2400 and experience the Premier difference.