Dropfaces
Premier Pavers Dropfaces give a stylish, modern edge to your steps and stair treads, as opposed to the more classical look of the bullnose finish. The modern looking L-shape of our dropfaces will give your paved staircase a clean, crisp, sharp finish that will beautifully compliment your pavers.
If you're looking for something that spans the gap between modern design and a timeless classical finish, why not take a look at our rounded edge dropfaces. With their rounded edge, these dropfaces combine the softer look of bullnose pavers with the clean, modern lines of an L-shaped dropface.
Adding a dropface to your paved staircase not only adds a stylistic element, it also makes your staircase much more comfortable to traverse. We've all gone through the awful pain of catching a toe on the sharp edge of a paver when rushing down the stairs to get to work on time, or chasing the kids around the backyard. Dropfaces look sharp, but an incredible amount of effort has been placed into crafting the dropfaces so they are completely smooth whilst still retaining those beautiful, sharp lines.
Applications for Dropfaces
Dropfaces can be added to any design. As such, their applications are extremely diverse. They can be used for:
Landscaping: Creating a beautiful and interesting garden is all about building an exciting visual spectacle. Constructing gardens with varying levels is a popular practice, which is often achieved by using paved retaining walls to hold garden beds. Using dropfaces on the uppermost pavers gives garden walls a smooth, yet perfectly finished look and feel, and hides any imperfections on exposed edges.
Pool areas: our paver make perfect drop face pool copings for pool edges, creating a beautiful neat look and ensuring no one gets a cut foot when they jump in.
Housing entrances: Stepped entries to houses look amazing; nothing creates a sense of grandeur like a beautifully crafted staircase leading up to the front door. If you want to sharpen the look and make it a little more modern, go for an L-shaped dropface and create uniformity throughout your staircase. Use Bluestone pavers and Bluestone dropfaces for a quintessentially Melbourne look.
Indoor staircases: Nothing says sophistication and an eye for detail like dropfaces on indoor, stone staircases. Visitors will be drawn to your staircase and be amazed by the combination of natural materials and modern lines.
Sizes and Colours
Any colour, material or size dropfaces can be ordered. However, we currently stock the following materials and sizes in dropfaces:
Bluestone dropfaces:

1000 x 500 x 20/50mm
1000 x 500 x 20/70mm
1000 x 250 x 20/70mm
1000 x 350 x 20/70mm
600 x 300 x 20/50mm
600 x 300 x 20/70mm
800 x 400 x 20/50mm
500 x 500 x 20/50mm

Granite dropfaces:

1000 x 500 x 20/50mm
600 x 300 x 20/50mm
800 x 400 x 20/50mm

Travertine dropfaces:
Our L-shaped or rounded dropfaces give you the ability to top off your pavers with either a sleek, modern edge or a more classical, rounded edge. Modern aesthetics place a high standard on uniformity and our dropfaces ensure that your pavers look exactly the same from every vantage point. You'll have a smooth finish that won't cause any injuries to either you, or your visitors. So, if you want to give your pavers an edge, Premier Pavers has the answer.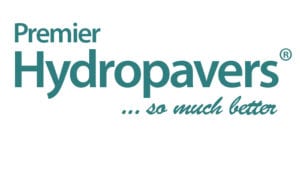 Experience the Premier Difference
Stocks available to pick up at our showroom
Life-time guarantee
Advises from experienced team members
landscapers are available if required
Discount offered for bulk buying
Send a message for no obligation quote or call us today.
What Our Customers Say
"Superb pavers and customer service." Lidia T, Inverloch
"Fantastic results" Rachel, Beaumaris
"Excellent quality" P.V, Cheltenham
"Highly Recommend Products & Service!" Caz & Jo, Beaumaris
Years of experience and expertise
Wide range of superior pavers
High quality customer service
Knowledgable and skilled staff
Members of Landscaping Victoria
Associate Members of Swimming Pools and Spas Association of Victoria