Reconstituted Granite Pavers
As a homeowner or a businessperson, you might be asking yourself how you can get a fine-looking paver at a price that you can afford. However, while something like concrete pavers might fit within your budget, they aren't always the colour or style you would prefer.
Fortunately for you, Premier Pavers and Stone offers reconstituted granite pavers that will exceed your expectations for handcrafted pavers at affordable prices. By taking apart and reassembling granite into new pavers, we are sure that you will find something to like about these pavers' appearance and durability.
How We Make Reconstituted Granite Pavers
Much like our concrete pavers, reconstituted granite pavers are handcrafted using a wet casting mould of cement and crushed granite, sourced from the finest quarries around the world. Because of the binding agents we use in this process, the end result is a paver that is stronger than natural stone. These pavers can be laid on a crushed rock or mortar base at a lower cost than the traditional poured concrete base thanks to our high-tech engineering.
By this method, we can create a wide range of colours and textures.
Custom-Designed for Melbourne Homes and Businesses Cancel
Our reconstituted pavers are available in a 400 x 400 x 40mm size and in a variety of colours to suit your needs. Contact our staff with your landscape designs and we'll do our best to create the perfect paving for your home or workplace.
Concerned about staying within your budget? Premier Pavers and Stone assures you that you won't find quality granite pavers at a price like ours anywhere else. We also offer bulk purchasing discounts, so you can cover any home or office improvement project at a very low cost.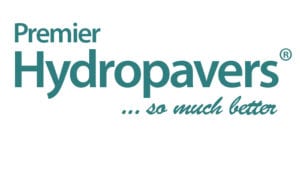 Experience the Premier Difference
Stocks available to pick up at our showroom
Life-time guarantee
Advises from experienced team members
landscapers are available if required
Discount offered for bulk buying
Send a message for no obligation quote or call us today.